About
I was born and raised in Denver, CO., and relocated to Boise with my son. We enjoy living in The Treasure Valley and visiting all the great places for camping, hiking, and my very favorite is soaking in the hot springs. Our state has more hot springs than any other state in our country!
I have been buying and selling real estate for the past 6 years, helping folks find their dream homes, as well as investing; such as rentals and fix n flips.
My values, integrity and hard work set me apart from other realtors. Choosing me as your real estate professional assures service with your satisfaction guaranteed! I go the extra mile for you!
You can't go wrong with my exclusive Satisfaction Clause : If you are not completely satisfied with my service and performance finding and or selling your home, you can terminate my services at any time!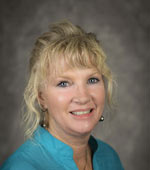 REVIEWS
My family and I were very fortunate to work with Carmen, as she was tenacious, professional, and great to work with. Our house was under full price contract on the 1st day!
The Ross Family - HeavensGirl315@hotmail.com
"My wife and I bought our 1st property together and Carmen walked us through every step of the way, including finding a very helpful and professional lender." James and Kenna Strickland 423-592-0944
"I have known Carmen Glancy for over four years and in all the time that I have known her she has shown compassion, steadfastness and professionalism. I have seen Carmen go through the greatest of difficulties with the utmost grace and professionalism. I am honored to know her and would highly recommend her to undertake any task for me." Blaise and Mary Farago 720-448-7735
"Carmen was very helpful in assisting us with our real estate needs, getting information we needed to make a major decision with our condo." Mike and Patsy Fraley 303-358-5937
"We found Carmen to have a high level of character and integrity in her dealings. She has experience in both buying and selling investment property and this experience in fixing and flipping houses gives her an edge to help people be successful in real estate. " Justin Walker – Invest Success 720-345-8361
"We have know Carmen for over 3 years and admire her integrity and care in her real estate transactions. We are a private lender for investment properties, and we hope to have more transactions with Carmen." Eric McElvey and Roxanne Messina – Equifunding LLC 303-972-7000